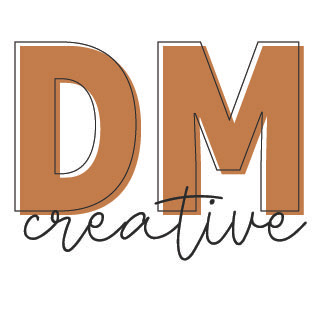 OWNER & MANIFESTING GENERATOR OF DEVAN MARIE CREATIVE
I AM a Midwesterner at heart with an adventurers soul.
I'm working on living my best life and loving every minute of it! 
I love loosing track of time in an intimate coffee shop , being an aspiring "foodie", 
I am a sucker for succulents... as well as any graphics with cacti, and the amazing satisfaction of ticking off to do lists! You can usually find me five steps behind the group taking it all in, not rushing through life, and capturing the moment. I am an extroverted introvert who loves a crazy busy day just as much as a weekend snuggled at home. I might have an addiction to coffee
(the first step is admittance), I'm a fur mom to @theothewonderer, yes he has an instagram account, and am tackling the twists and turns of life with my hubby, Shep.
I am a multi-faceted creative with passions in Graphic Design, Photography, Social Media Management & Content Creation.
Branding is more than a logo, color swatches, typography, and social content... it is the visual identity of YOU! It is YOUR dreams, YOUR story, YOUR mind, YOUR thoughts, the way YOU speak, the way YOU present yourself to the universe. It is the heart & soul of an individual, a business, a special event!
I want to help YOU tell your story and give you the pieces to feel confident when you share your brand with the world!